Gelatin Printing — Contact me for Dates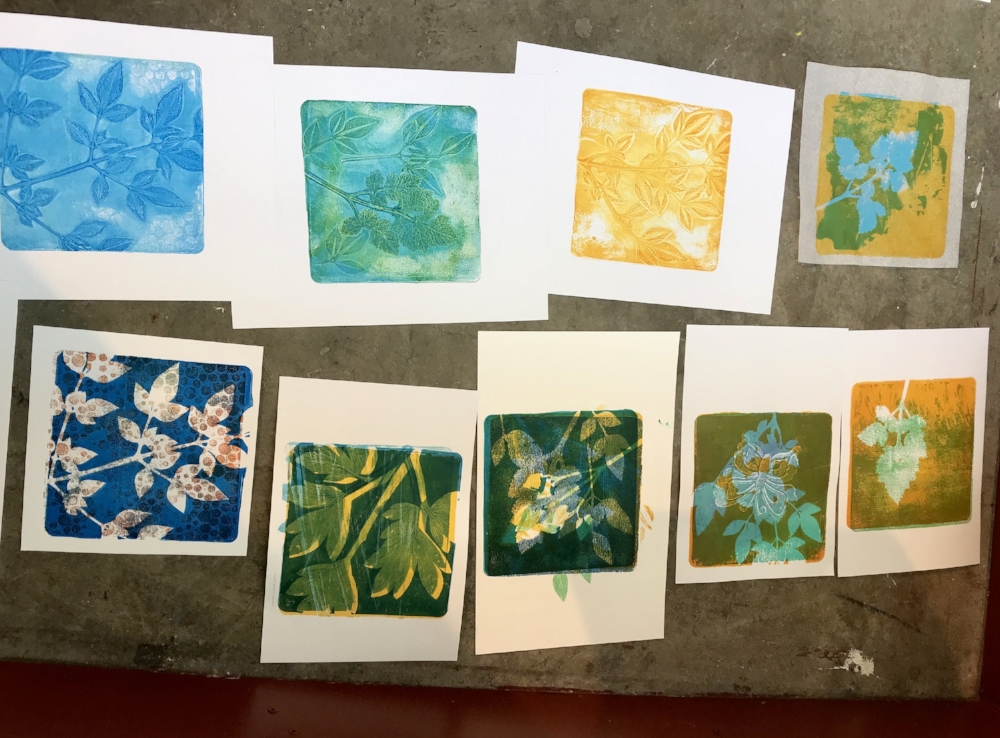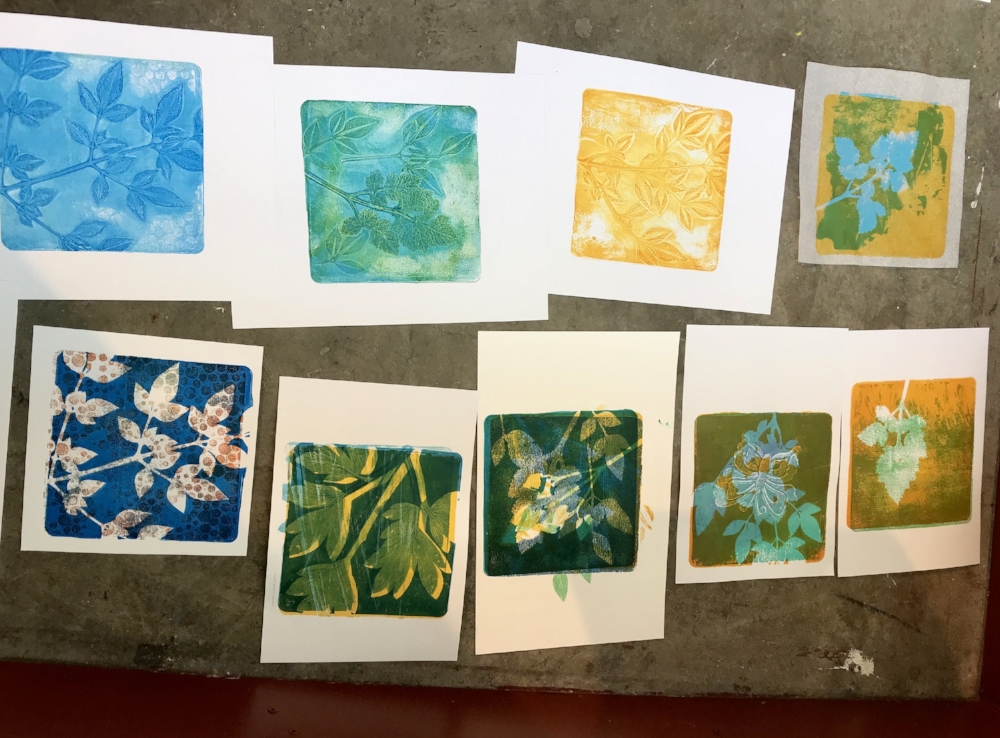 Gelatin Printing — Contact me for Dates
In this relaxing and enjoyable workshop, we will be using the addictive technique of gelli printing, with acrylic paint, paper, stencils, natural objects,stamps, collage, vintage papers to create beautiful art that can be used for greeting cards, paper for mixed media, or finished art suitable for framing or gifting. Participants will leave with a set of finished prints and/or vibrant papers useful for future collage or mixed media projects.
All tools and materials will be provided. Appropriate for any level, Min age: 14. $60 includes all materials. Workshop limited to 5.
Questions? Email: clarewinslow1@gmail.com
Workshop will take place at Clare Winslow's Art Studio:
Triangle Art Studios, Studio B, 7711 Old Georgetown Rd, Bethesda, MD 20814
The Bethesda Metro is a short walk from the studios and public parking garages are located on Old Georgetown Road & Woodmont Ave.